There's no doubt about it smart locks are becoming increasingly more popular. Over the past year or so there's been a big increase in the number of smart locks available on the market. The one that seems to be getting the most press at the moment is Ultion smart.
So Whats The Big Deal?
Its common knowledge that the Ultion anti snap lock is one of the most secure anti snap locks available today. A lot of the fear around smart locks is how secure they are and what happens if they fail or develop an issue? Ultion smart gets around these concerns by using physical security with smart security. This smart lock is based on the tried and tested Ultion cylinder and still incorporates a physical lock and key on the external side if the cylinder. This means that in the event of and issue or somebody trying to break in they are still dealing with a normal high security cylinder on the outside. On the internal side of the lock is where the the electronics are housed inside the thumb turn part of the cylinder.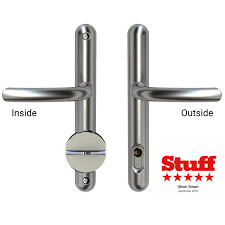 Is It Easy To Install?
YES! For a smart lock its exceptionally easy to install. With everything being built into the lock cylinder its just a case of replacing the euro cylinder. There's no need to remove or replace handles or any other part of the locking mechanism for that matter. It really couldn't be much easier. Although if your not confident this can easily be done for you by 1st Defence Locksmiths Leeds, A local Locksmith in Leeds.
How Does it Work?
Ultion smart works using Dana Lock technology. This allows for military levels of encryption meaning data transferred between your phone and your smart lock are super secure. The lock can be used by multiple users and it allows unlimited virtual keys to be added or removed at any time. So if you only want to allow a user access to the property for a short period of time this can be done with ease. It can be locked and unlocked with a traditional key, it can be unlocked automatically when you enter the unlock zone via Bluetooth, and it can also be unlocked or locked using the dedicated app.
There's 3 different versions of Ultion smart. Here's a list of products and what they can be used with.
Apple Home Kit
Apple Watch
Siri Voice Command
Apple Home Kit App
Standard Ultion Key
Bluetooth Version 
Danalock App
Amazon Alexa
Standard Ultion Key
Zigbee / Z-Wave
Dannlock App
Amazon Alexa
Zigbee / Zwave 3rd Party Controllers
Standard Ultion Key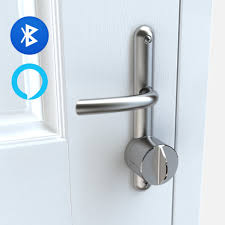 Our Opinion 
This product does seem the obvious choice at the moment for smart lock security. The Brisant Ultion anti snap lock has proved itself as a top rated anti snap lock. Ultion is so secure it comes with a £1000 lock snapping guarantee and this anti snap technology is also incorporated with Ultion Smart. With Danalocks proven technology and the combination of Brisant and Danalock to bring the Ultion Smart to life there is no doubt that this lock  is a major player in the smart lock world. We expect demand for the Ultion Smart to grow stronger and stronger in the coming years. You can read more about the standard Ultion Lock here.
If you found this post helpful we would appreciate it if you would share it far and wide using the social links below.