In an era where technology plays an increasingly vital role in our daily lives, it's no surprise that home security is also evolving to meet the demands of modern homeowners. Ultion Nuki, a cutting-edge smart lock system, has emerged as a game-changer in the realm of home security. In this comprehensive guide, we'll delve into how Ultion Nuki works, explore its myriad advantages, and discuss why you should consider investing in this revolutionary home security solution.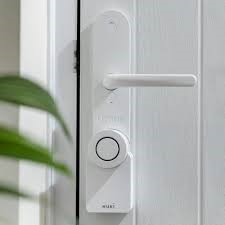 Understanding Ultion Nuki: A Brief Overview
Ultion Nuki is a smart lock system that combines the trusted Ultion lock with the innovative Nuki technology. The Ultion lock is known for its robust security features, boasting a 3-star security rating and being certified by the British Standards Institution (BSI). The Nuki technology, on the other hand, is a leading name in the smart lock industry, offering seamless access control through a mobile app. When these two technologies converge, you get the Ultion Nuki smart lock – a powerhouse of security and convenience.
How Ultion Nuki Works
1. Key Features
Smartphone Control
One of the standout features of Ultion Nuki is its ability to be controlled through a dedicated smartphone app. This app connects to the smart lock via Bluetooth, allowing homeowners to lock and unlock their doors remotely, grant temporary access to guests, and monitor their home's security from anywhere.
Auto-Unlock and Lock
Ultion Nuki employs geofencing technology to automatically unlock the door as you approach your home and lock it when you leave. This hands-free operation is incredibly convenient, ensuring you never have to fumble for your keys again.
Keyless Entry
Forget about traditional keys; Ultion Nuki offers keyless entry through various methods, including a mobile app, PIN codes, and even voice commands (with compatible devices like Alexa or Google Assistant). This not only enhances security but also makes your life more hassle-free.
Activity Logging
The Ultion Nuki app keeps a detailed log of all lock activities, allowing you to track who accessed your home and when. This feature provides peace of mind and enables you to stay informed about your home's security.
Installation and Compatibility
Ultion Nuki is designed to be compatible with most door types, making it a versatile choice for homeowners. Installation is relatively straightforward, and you don't need to be a tech guru to set it up. It can be fitted to both left- and right-handed doors, ensuring widespread usability.
Security at Its Core
The Ultion Nuki smart lock combines the best of both worlds – Ultion's renowned 3-star security lock and Nuki's encryption and authentication protocols. This means that not only is your door secure from physical break-ins, but your digital access is also safeguarded against hacking attempts.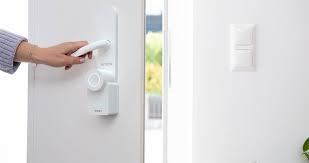 Advantages of Ultion Nuki
Unmatched Security
Ultion Nuki provides unparalleled security with its robust Ultion lock. Additionally, its digital security measures ensure that your home remains safe from cyber threats.
Convenience Redefined
Gone are the days of carrying bulky keychains or worrying about misplaced keys. Ultion Nuki offers a level of convenience that transforms your daily routine. Whether it's auto-unlocking as you approach or granting temporary access to guests, this smart lock streamlines your life.
Enhanced Monitoring
The detailed activity logs on the Ultion Nuki app allow you to stay in the know about who enters and exits your home. This feature is particularly useful for families, landlords, or those who frequently have guests.
Compatibility and Integration
Ultion Nuki is designed to integrate seamlessly with other smart home devices. It's compatible with popular voice assistants like Alexa and Google Assistant, as well as smart home hubs, making it an ideal addition to any connected home.
Why you should consider buying Ultion Nuki
Peace of Mind: Ultion Nuki offers the peace of mind that comes with knowing your home is secure, whether you're in or out.
Convenience: The sheer convenience of keyless entry, remote access, and auto-locking cannot be overstated. It simplifies your life in ways you might not have realized were possible.
Future-Proofing: As the world becomes more connected, smart home technology is becoming the new standard. Investing in Ultion Nuki ensures you're keeping up with the times and preparing for a more connected future.
Security: The Ultion Nuki's robust security features are second to none. You can rest easy knowing your home is protected by a 3-star lock and cutting-edge digital safeguards.
Integration: Ultion Nuki seamlessly integrates with your existing smart home ecosystem, enhancing the overall functionality and convenience of your setup.
In conclusion, Ultion Nuki represents a quantum leap forward in home security and convenience. Its blend of the trusted Ultion lock and Nuki's smart technology ensures your home is safe and easily accessible, while the multitude of advantages it offers make it a worthwhile investment for any homeowner. So, why wait? Unlock the future of home security today with Ultion Nuki and enjoy a safer, smarter, and more convenient home. Shop Ultion Nuki